MAJOR GUAI PROTOCOL RESOURCES
Guaidoc - Dr. R. Paul St. Amand's book site. Contains many helpful resources. His book, "What Your Doctor May Not Tell You About Fibromyalgia", details the protocol and gives the history of it's development, clear explainations, answers to many questions, etc..
You're invited to join Guaifenesin at YahooGroups, a user-friendly e-mail 'support forum'.. The group's website can be found at: http://groups.yahoo.com/group/guaifenesin Those not currently on the protocol, but seeking information, will also find it useful while trying to decide if the protocol is for them; so feel free to join and ask questions. To subscribe to the list send a blank e-mail to guaifenesin-subscribe@yahoogroups.com. or visit the group's website above.
fibromyalgiatreatment - Lists doctors using the protocol and gives information on the fund being collected for thedouble blind Guaifensin protocol study.
http://fibromeet.iwarp.com/ FibroMeet, where you can get Dr. St. Amand's video, mapping materials, and printed versions of the guaifenesin resource materials

Fibronorth Fibro and guai info for Canadians, including Dr. St. Amand's videos on fibro and mapping. Welcome to fibroNorth, your Canadian connection for FM resources! We're here to help you get the fibromyalgia information you're looking for and the products you want easily and affordably.Super selection, discount prices, no hassles with customs charges, no dealing with US dollars!
http://www.sover.net/~devstar/guai.htm - Very good description of the overall guai therapy by Devin J. Starlanyl, M.D. Rest of the site gives much useful information about fibromyalgia & myofascial pain syndrome.
http://www.tidalweb.com/fms/guai/ Collection of scientific papers and other documents relating to the guai protiocol.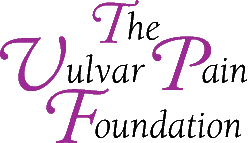 http://www.vulvarpainfoundation.org/ - The Vulvar Pain Foundation Site A variety of symptoms are associated with what is known as "vulvodynia.", (vulvar pain). It has come to refer to a specific type of vulvar pain...